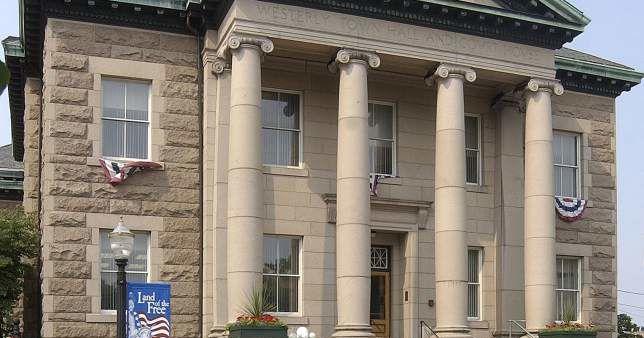 Westerly City Council to Hold Information Session on New Transfer Station Fees | West
WEST — Acknowledging public criticism of a new $50 levy on homeowners to help defray the cost of operating the transfer station, City Council plans to hold an information session about the facility.
Council at its Monday meeting heard from two residents who raised concerns about the assessment, and some councilors discussed comments they had received or read on social media. The charges first appeared on tax invoices issued earlier this month. The board approved the fee in April as a way to meet the cost of running the facility, which has operated as a corporate fund since July 1, 2017.
Enterprise funds are government services that involve service charges. Although opinions vary, many officials believe that services designated as corporate funds should be self-sustaining and run on fees collected rather than taxpayers' money from the general fund. The city's water and sewer services are also referred to as enterprise funds.
City officials said the $50 fee, which is charged annually to all property owners, would allow the facility to meet its costs and stop relying on annual infusions of tax dollars from the general fund. The institution needed approximately $100,000 to $400,000 annually from the general fund prior to the development of the assessment. The Finance Council had asked the board to address the chronic use of general fund funds to operate the facility.
"For four years the finance board came to city council every year and said the transfer station wasn't profitable because you weren't charging enough," Councilman Caswell Cooke Jr. said.
The fees, Cooke said, help provide a more "transparent" look at the actual cost of operating the transfer station. The council, Cooke said, discussed the fee several times before approving it, but few residents or other owners attended the meetings or provided comment. Council continues to want to hear from residents, but Cooke asked residents to refrain from caustic comments on social media.
"Come talk to us – we're not saying we won't listen. But be civil," Cooke said.
Councilor Suzanne Giorno said she has received many questions from residents about the fees.
"We need a briefing. I get asked every day. It's confusing for many," Giorno said.
Council chair Sharon Ahern suggested that the council discuss the transfer station at a meeting in September.
"We had to find a way to stop pumping money into the transfer station budget, which we were trying to do. We were trying to find a fairer remedy, but we may have to change the This council has been keen in the past to go back and put things right," Ahern said.
One area that residents and some councilors say should be addressed is the current practice of allocating fees not only to residential and commercial landlords, but also to landowners of vacant land that does not generate waste.