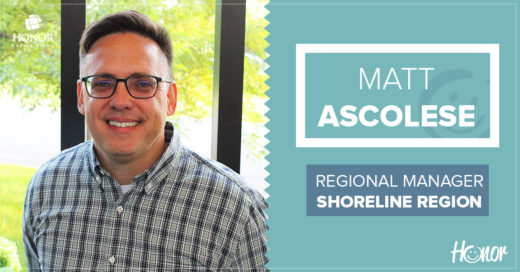 Matt Ascolese new Regional Manager at Honor Credit Union
Honor Credit Union is pleased to announce the internal promotion of Matt Ascolese to Regional Manager for Honor's Coastal Region. The Honor Coast region includes Baroda, Benton Harbour, Coloma, Hartford, South Haven, Stevensville and St. Joseph
Member Centers.
Matt Ascolese began his career with Honor over eight years ago in 2014 and has since served as Market Manager and Member Center Manager in Stevensville and Baroda. Matt currently resides in Stevensville with his wife, Jennifer, and three children.
"Already having a passion for member service, this new role allows me to further support our teams by working side-by-side with them to deliver the best possible member experience," Ascolese said.
Honor says that as Regional Manager, Matt will actively work with teams to break down barriers while supporting Member Center Managers and Assistant Vice Presidents in the community. Through a high level of collaboration with the marketing, business services, real estate, loans and operations teams, he will continue to provide an exceptional member experience while reinforcing the caisse's mission to serve its members wherever and how they want to be met.
ABOUT HONOR CREDIT UNION
Honor Credit Union is a full-service, not-for-profit financial institution serving more than 100,000 members in 27 member center communities in western and northern Michigan.