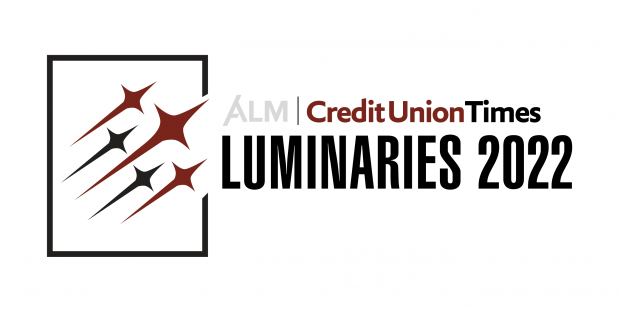 LUMINAIRES 2022 Finalists: Technological Innovation – Individual Executives
Michael Tindall, Area Financial Services: Led by President and CEO Michael Tindall, Area Financial Services embarked on a digital modernization effort in 2019. The Ohio-based organization converted its member credit unions core processing solution KeyStone from Corelation as well as a new digital banking solution through a partnership with Bankjoy. Bankjoy onboarded all six credit unions in a condensed timeframe, including AFS's largest credit union, Directions, which went live in just 35 days. The flexibility of these platforms gives AFS member credit unions more opportunities to maintain existing partnerships with other third-party solution providers as well as open doors for new partnerships, ultimately extending capabilities for optimal service to members. AFS' investment in digital banking is already paying off, as members have responded positively to the new digital banking platform. Additionally, being able to offer a world-class digital banking experience is a competitive differentiator for AFS as it seeks to add new credit unions to its CUSO.
Ben Teske, Greater Texas | Aggieland Credit Union: Greater Texas | Aggieland Credit Union ($993.2 million in assets, 81,954 members) achieved significant lending growth under the leadership of Executive Vice President and Chief Lending Officer Ben Teske, including a realignment of the Lending and Adoption Department artificial intelligence and machine learning. Using AI, Teske identified new ways to price loans and create a wider range of loan products, allowing the credit union to offer price discounts based on a range of data points. other than credit ratings. Teske's technology-driven lending approach paid off, enabling the credit union to grow the loan portfolio by 62% and increase annualized loan production by 208%. Teske was also the lead architect of an indirect auto loan program that expanded its auto loan portfolio. With a large number of performing loans on the books, he led the aggregation and sale of $50 million into two loan participation pools based on analytics of data generated by the new loan origination system.
Amber Kaeter, Magnifi Financial CU: Magnifi Financial Credit Union ($1.7 billion in assets; 74,320 members) has decided it'd rather be an industry disruptor than risk being disrupted. Under the leadership of Amber Kaeter, who leads the IT and digital teams, the credit union has deployed innovations not only in its mobile and online banking assets, but also in its branches. Amber teams eliminated more than 100 ineffective and ineffective rules from 2021 and began serving members using key digital technologies, such as artificial intelligence, predictive analytics, robotics and purchasing /selling crypto. In its first year of deployment, Robotic Process Automation eliminated more than 3,600 hours of manual, repetitive employee work, and predictive analytics prompted members to fund $2.5 million in additional loans. Due to the success and momentum gained in 2020/21 as an industry disruptor, Magnifi is funded to increase innovation spending per employee by 51%.
April M. Clobes, MSU Federal Credit Union: Through her credit union's technology lab and CUSO, and as an advisor to industry groups, April Clobes, president and CEO of Michigan State University Federal Credit Union ($6.8 billion in assets; 330,018 members) is leading a charge to discover and promote technology solutions that will improve services and advance credit unions everywhere. Clobes helped launch The Lab at MSUFCU in 2020 to identify opportunities for innovation, and in April 2022 the institution accelerated this effort with AlumniFi, a digital brand that will offer banking services tailored to the unique needs of academic staff and college, teachers, students. and former students. MSUFCU's latest innovations stem from Clobes' work with Reseda Group, the wholly-owned CUSO that MSUFCU established in 2021. Reseda Group, which has invested over $63 million so far, offers a complementary set of tools fintech support to focus on credit unions as a growth strategy as they scale. Several of Reseda's investment firms have started as pilot partners in the MSUFCU lab.
Joe Welu, Total Expert: After a decade of building a real estate team that achieved over $1 billion in sales, Joe Welu founded Total Expert in 2012 to address the need for a marketing and sales platform tailored to complexities of the financial services industry. He was driven by childhood memories of a bank foreclosure on his parents' home, followed by their ability to buy a modest home through a relationship with a local banker. This led Welu to create the enterprise-level marketing and sales solution specifically for banks and mortgage lenders that enables financial services organizations to build lifelong customers and members by re-humanizing complex financial decisions with targeted, automated and personal communications. Total Expert's software-as-a-service platform integrates industry-specific data and compliance requirements. After 8 years, the solution is now fueling marketing and revenue growth of 25% of total US mortgage production, including 15 of the top 25 banks and lenders.
We are pleased to continue our presentation of the LUMINAIRES Class of 2022 finalists, who are being recognized this year for the many dynamic and inclusive ways in which they are moving the credit union industry forward.
Finalists were selected by our editorial team from several hundred outstanding entries in four award categories: Diversity, Equity & Inclusion, Executive Leadership, Technology Innovation and Product Innovation.
This slideshow highlights the five finalists in our Technology Innovation: Individual Executives category. It is a group focused on developing and executing technological advancements to benefit the credit union system.
The LUMINAIRES Class of 2022 finalists were recently reviewed by a diverse panel of judges from across the credit union industry, and a selected group of winners will be announced on stage at the first awards dinner and gala. of the program – which will take place on November 9 at the Four Seasons Hotel in Washington, D.C.