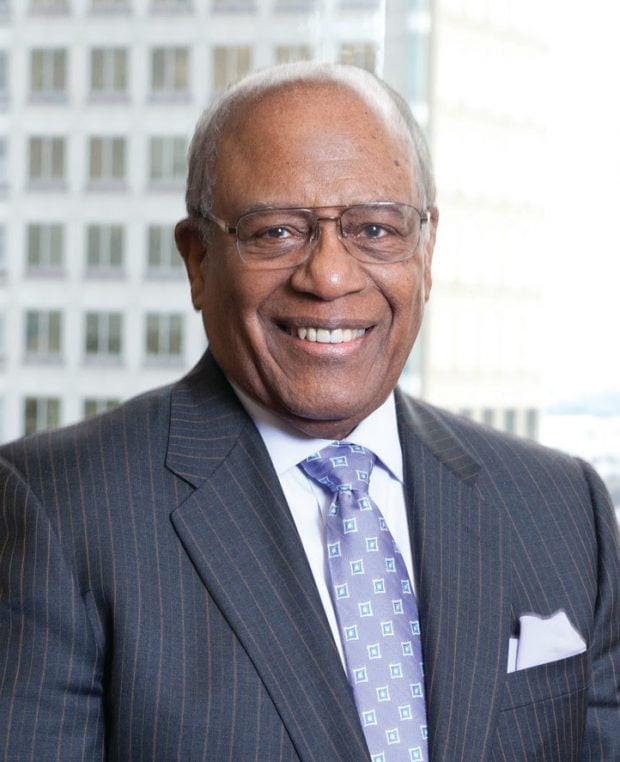 In Memoriam: Herman Williams Jr., longtime MECU Chairman of the Board.
The city of Baltimore and Maryland's largest credit union, MECU, honors the legacy of pioneer Herman Williams, Jr., who died on Saturday at the age of 90.
Williams, the father of television host Montel Williams, was Baltimore's first African-American fire chief and he was the first African-American chairman of the $ 4.7 billion MECU board of directors at Linthicum, Maryland.
Williams was affectionately known as "The Leader", passionate about the credit union movement and MECU serving the financial needs of its members, MECU said in a statement Tuesday remembering Williams and his leadership. Williams served on the board of directors for over 31 years and as chairman for 29 years.
"We feel a great void with the loss of this strong and charismatic leader. We have so many fond memories of Chief's visit with the staff and members of MECU, never forgetting to thank them for their support, "said MECU President / CEO John Hamilton. "We will always be grateful for his leadership and commitment to MECU and the community. "
MECU Board Chairman Roman Clark added, "Chief was a one of a kind person who left a permanent mark on everyone who knew him. He was a leader, a mentor and a friend. We will honor the Chief and his memory by preserving his legacy of service. "
Baltimore Mayor Brandon M. Scott said Williams embodied the true spirit of public service.
"The difference he made in paving the way for black firefighters (the City of Baltimore Fire Department) and his unwavering commitment to our residents and the city of Baltimore will be remembered forever," the mayor said. Scott on his Twitter page.
Williams became a member of the MECU when he joined the city fire department in 1954. He rose through the ranks and became a battalion commander in 1977. Three years later he left the fire department to a managerial position in the Baltimore Department of Public Works. where he developed an apprenticeship program and his equal opportunity and affirmative action policies, according to a CBS Baltimore media report.
He was appointed Baltimore Fire Chief in 1992. One of the many initiatives he created was a city-wide smoke detector program that saved lives, CBS Baltimore reported. He retired from the fire department in 2001.
Williams joined MECU's board in 1990 and was elected chairman in 1992, a position he held until 2021.
MECU said Williams was extremely passionate about community service and made sure the credit union was involved in redistributing and investing the profits with many community partners. He regularly volunteered with staff members attending community events and was always proud to serve and represent MECU.
One of the many programs that Williams started was the MECU Charity Golf Tournament in 2005 which raised funds for the MECU Foundation. Over the years, the foundation has raised over $ 1.1 million to support education and fund scholarships.
In 2003, Williams wrote and published "Firefighter," which chronicles his struggles and eventual triumph over the racial discrimination he faced for decades while holding a series of positions in public transport, public works and fire fighting.
Funeral arrangements are on hold, according to the Baltimore Sun.