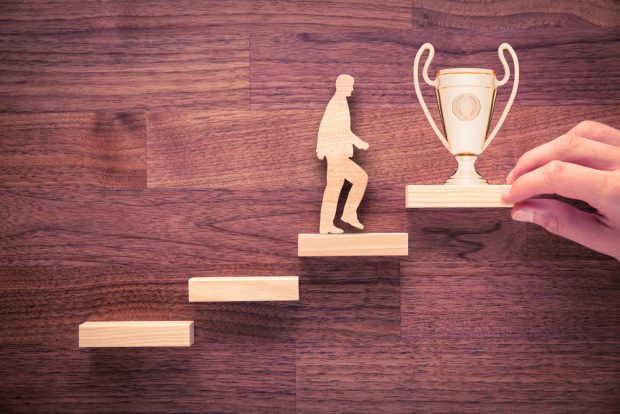 6 credit unions hire, promote and recognize employees
WEST
The $9.3 billion OnPoint Community Credit Union in Portland, Oregon, hired Karen Salman as Vice President of Operations. Salman comes to OnPoint after 15 years at Unitus Community Credit Union ($1.7 billion, Portland), where she most recently served as associate vice president of deposit administration. In his new role, Salman will provide strategic operations leadership and oversee all deposit operations and support functions, including ATMs, electronic payments, check services, record keeping, account support/ branches, IRA/HSA/tax filings, escrow, and corporate account services. She brings national experience leading grassroots conversions and deep branch and operations experience, with a 15-year tenure at Bank of America and two years at Sterling Savings Bank. She has also been co-convener of the Portland-Vancouver Sister Society of the Global Women's Leadership Network since 2017 and has mentored the Rose Festival Princesses of Portland since 2015, working directly with students at Parkrose High School.
IS
The $1.8 billion, Hanscom Air Force Base, Mass. Hanscom Federal Credit Union announced an expanded role and two promotions.
Jim Potter, Hanscom's chief operating officer, assumed responsibility for the credit union's enhanced project management office and Six Sigma process improvement program. Potter has served as COO of the credit union since 2002, is a member of the Association of Credit Union Senior Officers and was named a Credit Union Rising Star in 2016 by the Cooperative Credit Union Association. He holds an MBA in business management from Babson College in Babson Park, Mass.
Dan Ziniti was promoted to Hanscom's management team as Chief Strategy Officer. Ziniti joined Hanscom in 2018 as Senior Vice President/Director of Member Experience. In his new role, he will oversee the credit union's strategic roadmap, including new lines of business, product management and the development of a goal-driven data strategy. A primary area of ​​focus for Ziniti will be to develop and launch a differentiated financial wellness program in service of Hanscom's mission to be its members' trusted advisor throughout their financial lives. He holds a master's degree in management from Merrimack College in North Andover, Mass.
Lenai Camacho was promoted to Hanscom's management team as Chief Risk Officer. Camacho joined Hanscom in 2012 as Chief Compliance Officer. She was promoted to assistant vice president of compliance in 2016 and two years later to vice president of risk. In 2021, she was promoted to Senior Vice President, Risk, and throughout her tenure at Hanscom served as an advisor to the credit union's oversight committee and management team. In 2018, she was chosen as a "Credit Union Rising Star" by the Cooperative Credit Union Association. Prior to joining Hanscom, Lenai held positions of increasing risk and compliance responsibility for Santander and UBS.
The $607 million, based in Martinsville, Va. ValleyStar Credit Union announced two promotions.
Jordan Weatherholtz was promoted to vice president of data and analytics. In his new role, he will help bring process efficiency to ValleyStar's operations and build a data-driven organizational culture and strategy. Weatherholtz joined ValleyStar in 2020 and led several initiatives including setting up an organizational data warehouse, cleaning internal data to ensure accuracy, and implementing daily reporting for the ValleyStar dashboard. company 2022. Prior to joining ValleyStar, he was part of the leadership team at DuPont Community Credit Union ($1.7 billion, Waynesboro, Va.), where he led a risk management division that identified, mitigated and prevent fraudulent transactions. Weatherholtz holds a Certified Fraud Examiner certification and is a board member of the Emerging Professional Network.
Greta Kidd was promoted to Executive Director of the ValleyStar RISE Foundation. In her new role, she will work with communities to identify challenges and opportunities for advancing economic resilience. Prior to working for the RISE Foundation, Kidd served as Vice President of Member Experience for ValleyStar. Prior to joining ValleyStar, she led a financial education initiative for members and communities at Entrust Financial Credit Union ($77 million, Richmond, Virginia). She also worked for Boaz & Ruth, a non-profit organization that helps incarcerated people return home with skills for success. Kidd holds an MBA from Averett University in Danville, Va., a Certified Marketing Manager Certification for Credit Unions from CUNA, and a Fund Development Certification from the University of Richmond.
The $4.3 billion Northwestern Federal Credit Union in Herndon, Va., announced one new hire and three promotions.
Sam Collins was hired as the foundation's executive director. He brings 35 years of community service experience, beginning with his service in the Boston public school system, where he founded one of the nation's first service-learning and experiential education programs. .
Ed Hollingsworth was promoted to Senior Vice President of Risk Management, Audit and Programs. In his new role, he will expand his responsibilities to oversee key risk management, insurance and strategic initiatives under one independent roof. Hollingsworth joined Northwest in 2014 as manager of the internal audit program and most recently served as vice president of internal audit. He has 35 years of experience in various financial services companies.
Joelle Hahn was promoted to vice president of marketing and creative director. She joined Northwest as a marketing specialist in 2005 and later rose through the ranks to more senior marketing positions. She previously worked for NAFCU.
Amy Falkler was promoted to vice president of internal audit. She will serve under Hollingsworth, assuming the responsibilities he previously held. Falkler was first hired by Northwest in 2016 as a senior audit manager and was later promoted to assistant vice president of internal audit, where she managed operational audits.
Raymond Goulartvice president, responsible for residential loans for the $315 million, based in Fairhaven, Mass. Alltrust Credit Unionwas named one of the South Coast, Cape Town and Islands Top Loan Originators of 2021 by The Warren Group, publisher of Banker and merchant. Ray Goulart ranked second in South Coast, Cape Town and Islands loan volume and fourth in South Coast, Cape Town and Islands loan count.
MIDDLE WEST
Pete GatesCEO of the $3.1 billion company Michigan Schools and Government Credit Union in Clinton Township, Michigan, announced he would retire at the end of 2022. Gates has served as the credit union's president/CEO since 1998, during which time he led its growth to $3 billion from active and has more than 135,000 members. MSGCU engaged D. Hilton Associates to conduct a nationwide search to find the next President/CEO.
Lone Callahanvice president of member experience for the $337 million, based in Wentzville, Mo. Alltru Credit Union, was recognized by Connections to Success at the 11th Annual Tribute to Success Luncheon on May 18, which honors extraordinary people in the greater St. Louis area for their lifetime achievements. Since joining Alltru in 2016 as Vice President of Member Experience, Callahan has provided leadership in retail and e-services, overseeing a wide range of high-impact departments, from retail branches front line to online banking, card services and call center. She has also focused on financial literacy for community members by ensuring staff have the knowledge and expertise to help members while providing financial tools accessible to all, and has volunteered to non-profit organizations such as KidSmart, College Kids, Junior Achievement, Beyond Housing. , Connections to Success, Diaper Bank, several book fairs and Mercy Children's Hospital.
CUSO
Harold Roundtreechairman and CEO of the $674 million UNCLE Credit Union of Livermore, Calif., has joined the board of directors of Cooperative solutions in Rancho Cucamonga, Calif., following its May 3 annual meeting of shareholders. Elected to a first term on the co-op's board, Roundtree has served as President/CEO of UNCLE since joining the credit union in 2011. Prior to that, he served as Senior Vice President of Technology Credit Union ($4.1 billion, San Jose, Calif.), working there from 1994 to 2011. His career in financial services has also taken him to work with World Savings and First Interstate Bank.
In addition, four other credit union leaders were re-elected to their positions on the Co-op's 11-member board: Jackie Buchananchairman and CEO of Genisys Credit Union ($4.1 billion, Auburn Hills, Michigan); Therese Mannvice president/chief risk officer for NASA Federal Credit Union ($3.7 billion, Upper Marlboro, Maryland); Todd MarkberryChairman/CEO of Canvas Credit Union ($3.8 billion, Lone Tree, Colo.) and Greg Mitchellchairman and CEO of First Tech Federal Credit Union ($15 billion, San Jose).
Please send your People updates to Natasha Chilingerian at [email protected]